SelectivePrep Program Registration
Registration for Spring 2016 classes to prepare for the 7th Grade NWEA/MAP (one third of the Selective Enrollment High School Admissions Score) and the 5th Grade NWEA/MAP (one third of the Academic Center Admissions Score) is NOW OPEN!
Classes start in March 2016!
SelectivePrep offers the ONLY classroom programs in Chicago to help students prepare for the competitive Academic Center and Selective Enrollment High School Admissions process.
Academic Center Admissions Test (6th Grade) & Fifth Grade NWEA/MAP Test (5th Grade)
Selective Enrollment Entrance Exam (8th Grade)
Spring Algebra Program (8th Grade)
SelectiveMath (Summer Math Enrichment Programs for incoming 5th, 6th, 7th & 8th graders)
High School Admissions Seminar
Register your child for a class today. Class size is strictly limited to 20 students.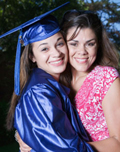 With the SelectivePrep Program, students prepare in a structured classroom setting with one of our expert instructors. These classes enable students to master the math and verbal topics on the exam. Students leave the course better equipped to face the admissions process and better prepared to succeed in high school.
The SelectivePrep Program starts with a diagnostic test to pinpoint strengths and weaknesses. Students will have access to supplemental material so they can practice in areas where they need the most improvement. Students also take a practice test under test conditions before they take "the real thing". Typically, our programs start about two months before the test is administered.
Categories